Co-Ed Room Design InspirationShared spaces can be tricky, especially when it comes to brothers and sisters living in the same bedroom. Décor can quickly become a squabble – what color to paint the walls? What about bedding that doesn't clash?
Realtor.com's Jennifer Geddes has tips on how to accommodate brothers and sisters sharing a bedroom, both stylishly and practically.
When considering paint, don't default to white or yellow. Beige, sage green, pale gray, or aqua blue work well for both girls and boys, she writes.
Avoid themes, as canopies don't go with car shaped beds and other combinations of gender-based themes a room might host. Try to keep it classic and don't date your room.
Use smart accessories that pull the room together but are also not gender-specific, considering things you might see in school.
When the disputes begin, find a creative way to hang a curtain and call it good until new accommodations can be made!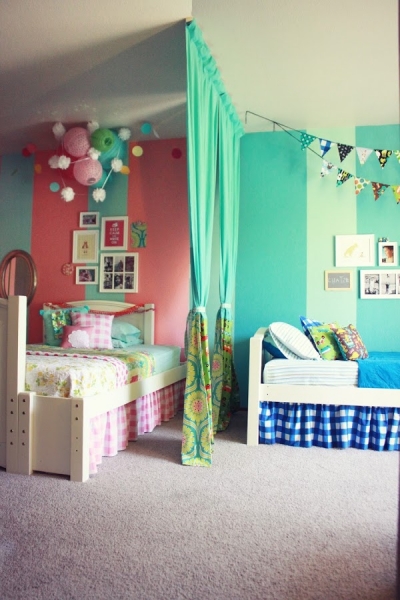 Photo via architecturendesign.net
This room via architecturendesign embodies many of the elements of successful co-ed design.
Source: http://www.realtor.com/advice/home-improvement/designing-bedroom-boy-girl/?iid=rdc_news_hp_carousel_theLatest