Looking for an inexpensive, yet stylish and sophisticated light fixture you can make yourself? Here is a DIY chandelier tutorial that will show you how to create your own version of a fancy pendant light, but for much less!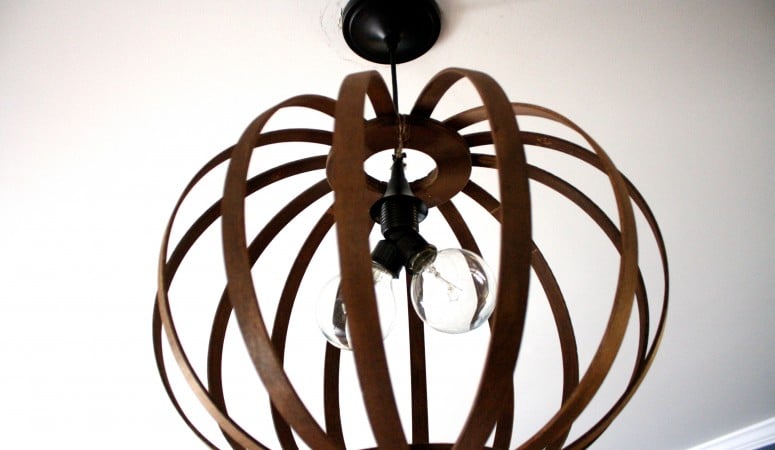 Photo via designertrapped.com
Like what you see? Here's what you need:
1 pendant light kit. This is the exact kit that we used, in the oil-rubbed bronze finish
4 wooden quilting hoops
1 Y light socket adapter
6 floral rings
Wood glue
Twine
Wood stain, in a color of your choice
A hand saw
A pneumatic nail gun with 5/8 inch nails
For a step-by-step on how to throw it all together, check out the designertrapped blog here.
Source: https://www.designertrapped.com/west-elm-bentwood-pendant-light-knockoff